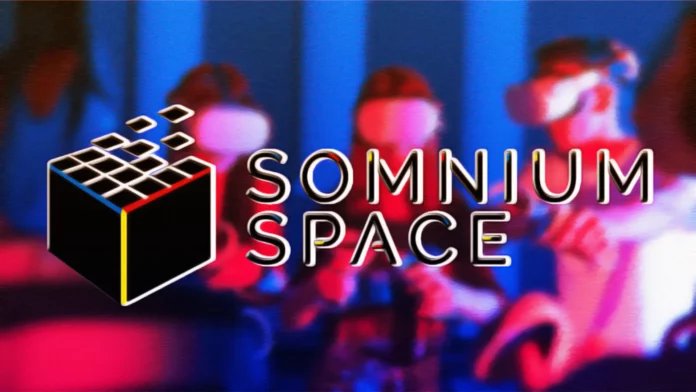 Somnium Space is a virtual world platform based on Ethereum, offering virtual land parcels to its players.

It offers unique monetization opportunities over these lands to open gates for the owners to earn money. 
The earliest memory of associating the terms 'real' and 'virtual' with a single word, goes back to junior physics class when students studied real images and virtual images in optics. These two words have since then been associated with several other words, changing the definition of how we see things.
Virtual Land with Real Money
The meaning of land was always easily understood because it is where we stand, play, and build houses. It's something physical and has been a hot investment plan for several individuals. However, with the coming up concepts of Virtual Reality (VR), Augmented Reality (AR), and Metaverse, it too has fallen into the arms of turmoil. Metaverse planted the seed of a single virtual world, where people will live, engage in commerce and education, have fun, and perform activities that are not possible in the real world. It involves purchasing virtual land, building a house, renting the space, and earning money from it.  However, who would want to buy virtual land with real money, which exists only in some computer servers? But Modern VR is developed well enough to provide almost real-life experiences to users by providing enormous data to one's senses and simulating the real world. Just like we need a place to live, learn, grow, and entertain ourselves in this physical space around us, so will one need it in the virtual space. Today, you may be an early bird but as more tech giants like Google, Apple, Meta, and Qualcomm invest in this competitive space, you will no longer be an early adopter. 
Enter Somnium Space
Somnium Space is built on the Ethereum blockchain and is a virtual reality world that allows users to buy, build, and rent their digital land. It allows players to monetize their environment, buy and exchange in-game assets, and explore the creativity of other players. They can attend concerts, visit museums, dine in restaurants, visit beaches for swimming, and perform similar endless activities.  The platform depends on its hybrid server technology to allow all players to exist in a single seamless instance. This ensures users will never get irritated because of any loading screen and will experience the same things as any other person, making it a persistent metaverse.  The Somnium Waypoint is the centerpiece of the universe and it is where the expansion of the world began. This will be the focal point for all the new avatars landing in Somnium. This naturally means that the closer your land is to Waypoint, the more your property will experience interactions, views, visits, and monetization options. There will be several options to monetize your land and enable you to earn money from the start.  The land is available through Initial Land Offering (ILO) where it can be purchased in 3 different sizes- large (1500 m2), medium (600  m2), and small (200 m2). All land comes with a height limit which ensures people do not build unnecessary tall structures and obstruct the view of other players. More height can always be purchased for seriously tall projects.  The platform offers an SDK which allows players to create and customize their avatars, and an NFT marketplace to trade the in-game assets in exchanges with other tokens or fiat currencies. The builder module helps users to build their homes, gain land, and use other architectural features. 
Final Thoughts
The platform depends on its in-game token CUBE which serves as the economic driver of Somnium, facilitating commerce within and bridging other blockchains and platforms. It has partnered with several prominent names like Sony, Polygon, Opensea, Gemini, Holaplex, Admix, and others to further develop its platform and expand the use cases.