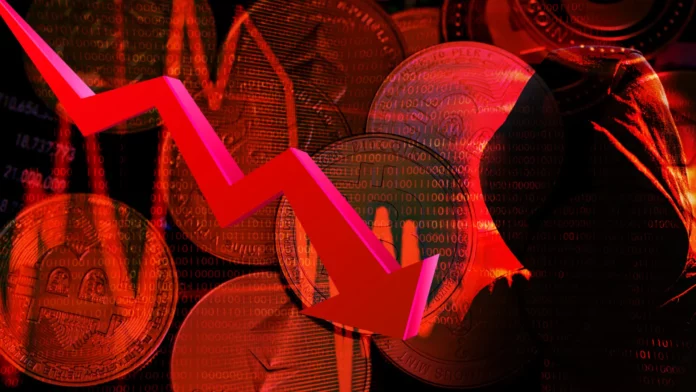 Attacks and hacks on cryptocurrencies and other crypto assets have been reported to be on a sharp decline within the first quarter of 2023. This drop is said to have about 70%  compared to Q4  2022. This positive news came from the TRM Labs report.
Crypto hacks to have declined in the first quarter 
The overall attacks on crypto assets fell by 70% in the first quarter of 2023 in comparison to the last quarter of 2022. As per a report by TRM Labs, an American blockchain intelligence company that helps organizations investigate financial crimes and fraud, there have been very few hacking attempts.
U.S. blockchain intelligence company that helps organizations investigate financial crimes and frauds argued that despite many attempts, hackers failed noticeably.
Furthermore, it also said that all the attempts of hacks have been significantly less than every quarter of 2022. This is an assurance for the emerging security techniques being developed by the various DeFi apps. This has reduced the number of systems and networks that were previously quite vulnerable prey. This is great news, say, industry experts, especially in light of extreme market rebounds and new developments in the crypto space.
Astonishing Numerous organizations have emerged with highly attractive valuations exhibited since the beginning of the year. Yet, all the key protocols and most cross-chain protocols have proven to be almost immune.
It's not just the number of attacks; the amount of theft has imitated the trend. It has fallen from almost 30 million USD in the first quarter of 2022 to 10.5 million in the first quarter of 2023. What's even more interesting is that the victims have, to date, recovered about 50% of their funds lost in Q1 2023.
Notably, 2022 was the worst year in the crypto market history in terms of attacks and frauds. Almost 3.7 billion USD worth of assets were lost to these hacks and scams. For example, the year's rocky start hit off with a $325 million steal of the cross-chain bridge Wormhole.
Then there was the infamous $625 million attack on Axie Infinity's Ronin Bridge by North Korea-aligned Lazarus Group in March 2022. It was followed by a $200 million theft at the Normand Bridge. Of course, who could forget the Mango Markets scam, though the hacker was finally prosecuted?
Reasons cited for the decline
Reasons attributed to this decline are directly linked to the progressive, adaptive approach of blockchain networks by the wider public. These include —
Innovative blockchain intelligence tools are being developed in the market. They pay special attention to vulnerable sites such as cross-chain bridges. This is also made possible by increased collaboration among the industry participants, as seen with the increasing multi-chain operations.

Establishing regulatory frameworks for anti-money laundering and anti-fraud in the cyber-space. This includes identifying the loopholes and possible opportunities, especially in the crypto space. Virtual asset service providers (VASPs) also need to be credited for complying with these anti-money laundering standards.

Increased timely prosecution and conviction of the bad actors by the law enforcement authorities, acting to intervene in the crypto space.

Increased cybersecurity practices, such as promoting bug bounty hunting. For example, in March 2023, a hacker received 62.15 ETH (worth almost 850,000 USD) when he exploited a bug in Tender. fi's code, which allowed the hacker to steal $1.5 million.
Notably, a few recent events are also said to have triggered an alarm and forestalled the would-be attackers. In December 2022, US authorities arrested Avraham Eisenberg for a scam of $116 million against the DeFi platform Mango Markets in October 2022. In addition to returning the funds, he was sued by Mango Markets for $47 million in damages and injunctive relief.
However, the TRM report also predicts that the decline shouldn't be over-hyped as it may be short-lived. History is evidence of the fact that single thefts are capable of embezzling amounts that could wipe off any short period of progress made. Hence, a vigilant operation of the crypto space is of utmost importance, with authorities on a constant lookout.